January's Pickle Barrel
is open and the orange in the palette inspired me to create something cute and fun for all kids in the world. Heaven for Angels is full of everyday elements, but also some Christmas and Winter's are included.
I hope you'll enjoy the photo clipping masks too. I had so much fun by painting them and our 5 year old lady Lara was very pleased with all black mess around, so she joined me! Watch out for more stamps and scribbles from "Our Lara and Lara's Digi World studio" lol.
Shop all goodies for $1 each through January 20, 2017 now!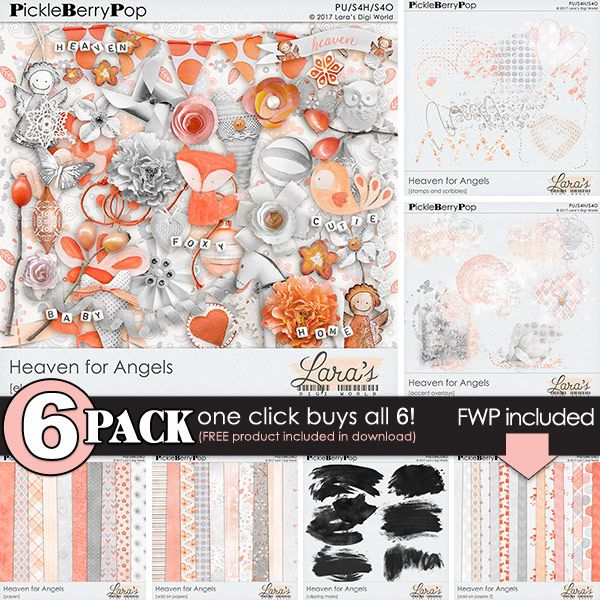 This is your free with purchase goodie, when you purchase all 6 January Pickle Barrel packs.
layout by Pepette
layout by Kama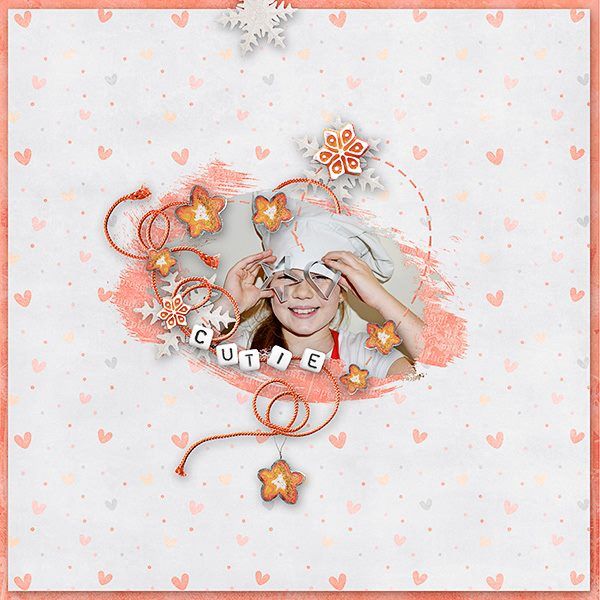 Bonus Template
I'm in love with the template Natalie of Tiramisu Design provided this month. It's yours completely free by spending any $12.
Today, I have 2 journal cards freebie for you. They were created with the Heaven for Angels 6-pack. Just click image to download and enjoy.