We are getting ready to come out with a brand new Coordinated Collection October 1! That means we are making room in the store for loads of new goodies.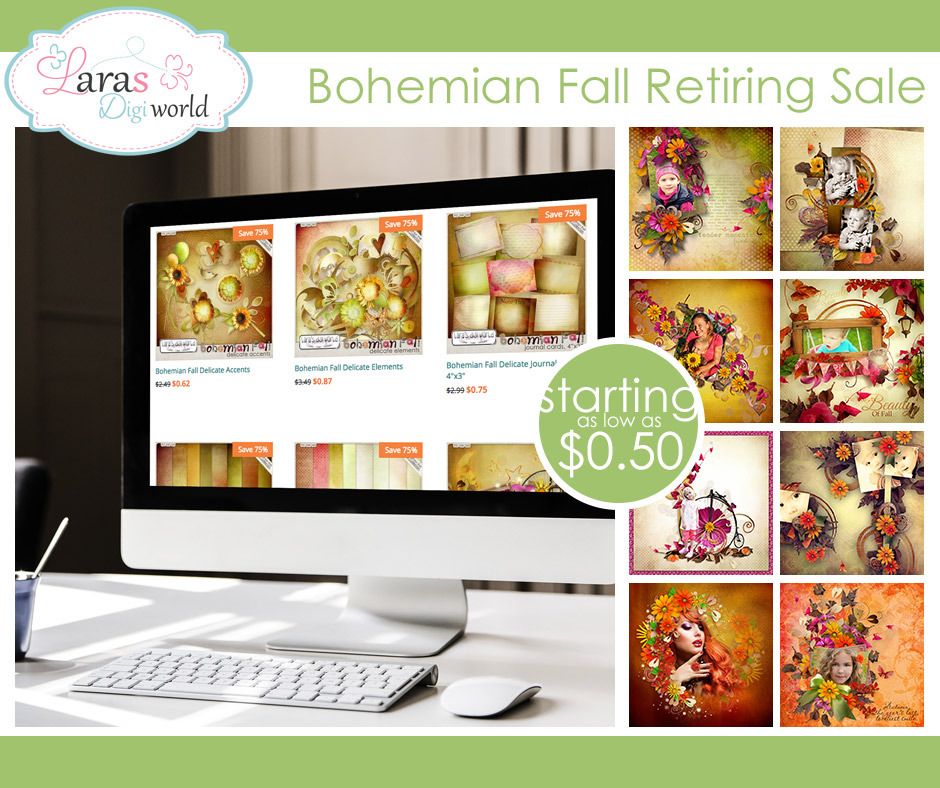 Last fall's Coordinated Collection
Bohemian Fall
was a huge success! If you missed out then, or you have a couple more pieces you'd like to add to your stash, now is your chance!
Bohemian Fall is 75% Off until September 30.
Then it's all gone.